IntraLight Blog
A resource to explore IntraLight technology and its breadth of applications

Pesticide bans are becoming more and more common as governments around the world take steps to protect human health and the environment. While these bans are often necessary, they can have a significant impact on farmers and growers. One of the biggest challenges for farmers and growers is the high switching costs associated with new pesticide bans. When a pesticide is banned, farmers and growers need to find new products to replace it. This can be a costly and time-consuming process. There are a number of factors that contribute to the high switching costs of pesticide bans. First, farmers and growers often have to purchase new equipment to apply the new pesticides. Second, growers may need to train their staff on how to use the new pesticides. Third, farmers and growers may need to change their farming practices in order to use the new pesticides effectively. These can all be significant expenses, especially for small farmers. In addition to the high switching costs, farmers and growers often have to act quickly when a pesticide is banned. Sourcing new pesticides and ensuring it will provide full coverage for your crops, is a significant time sink for growers. While growers are sourcing new pesticides they may have large investments in unusable pesticides inventories, and inventories of unsaleable or difficult to market produce from before a ban was implemented. The combination of high switching costs and the need to act quickly can be a major challenge for farmers and growers. In some cases, it can even lead to financial ruin. Can governments help reduce these impacts on farmers? There are a number of things that governments can do to help farmers and growers cope with the high costs of pesticide bans. One thing that governments can do is provide financial assistance to farmers and growers who are affected by bans. Governments can also provide technical assistance to help farmers and growers find new pesticides and adopt new farming practices. Another thing that governments can do is to work with farmers and growers to develop integrated pest management (IPM) programs. IPM programs are designed to use a variety of methods to control pests, including biological control, cultural control, and chemical control. IPM programs can help farmers and growers reduce their reliance on pesticides, which can help to reduce the costs of pesticide bans. Pesticide bans are a necessary step to protect human health and the environment. However, these bans can have a...
read more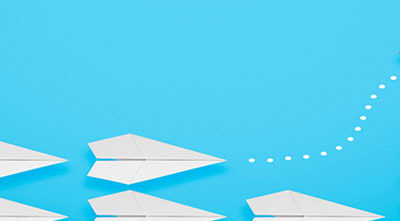 Quickly switching production to new cultivars of main crops is a common approach for limited duration differentiation. Typically procured from specialty breeders, new cultivars such as honeynut squash are purchased, brought into a crop rotation, and marketed as a new take on an old standby. This approach, unless all breeding is done in-house, implies that a new cultivar is available to, at the very least, several farms at once, which may seem to negate some potential differentiation benefits. However, this availability and lack of complete uniqueness for new cultivars is actually a benefit to the farms embracing a new cultivar. The market must be informed of a new cultivar, its qualities, and must accept them before the benefits of differentiation can be harnessed, this awareness campaign is much less resource intensive when several farms are pushing the same message.
Newly legalized or deregulated crops provide a similar differentiation approach to new cultivars. However, for newly legalized or deregulated crops procurement of the crop is not the main speed bump to production at scale. Often entirely new cultivation methods, or significantly adjusted cultivation systems will be required, adding to switching costs for the farmer. Additionally, legalization or deregulation may not occur at a single moment in time, but as we have seen recently may be a slow domino effect over several decades, limiting the geographies that can switch to the new crop. These factors combine to extend the longevity of differentiation and may artificially inflate crop value. This can be a blessing and a curse for a budding industry around a deregulated or legalized crop…
read more
Contact our Sales Team
Get In Touch
Ready for a whole new approach to pesticides?  Fill out the form below to contact us.
Copyright IntraLight, LLC. 2022