Introducing
Next-Gen Pesticides
Introducing IntraLight. A new horticultural technology allowing growers to conquer pests & pathogens without pesticides or chemicals of any kind. IntraLight is the world's first no-touch pesticidal solution.
Utilize the light spectrum like never before for a grow that is beyond your expectations.
Welcome to stress free pest mgmt.
#5 Ring Light
Protect crops in pots and raised beds with only a single upfront purchase of the IntraLight system. Remove chemical and labor expenses, while marketing your produce as beyond organic, commanding a higher price and easy marketability.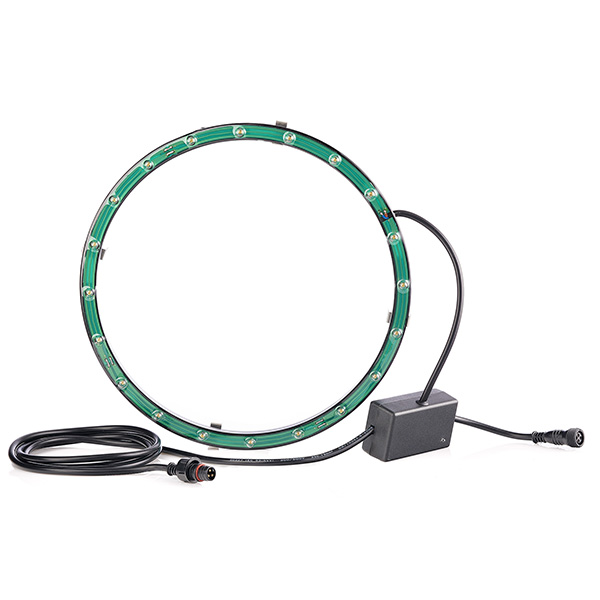 save
Reduce chemical and labor costs of pest management
Reduce or eliminate consistent agrochemical and labor expenses with IntraLight's one-time upfront pricing model.

Gain
Increase crop value with Beyond Organic production
Increase the value and marketability of produce after converting to the IntraLight no-touch, beyond organic solution.

protect
Vastly improve environmental stewardship
Safeguard the health of yourself, your workers, customers, and the environment by removing chemicals from your production system.
avg. min. revenue save
Growers who switch to IntraLight realize an average minimum revenue save of 2.5%.
hour peace of mind
Remove the worry of pest infestation with automatic daily treatment.

AVG. crop premium
Produce grown with IntraLights demands a premium as the only effective no-touch organic system on the market.

tons of chemical pesticides Prevented
Our mission is to prevent 500,000 tons of pesticide applications in a single year.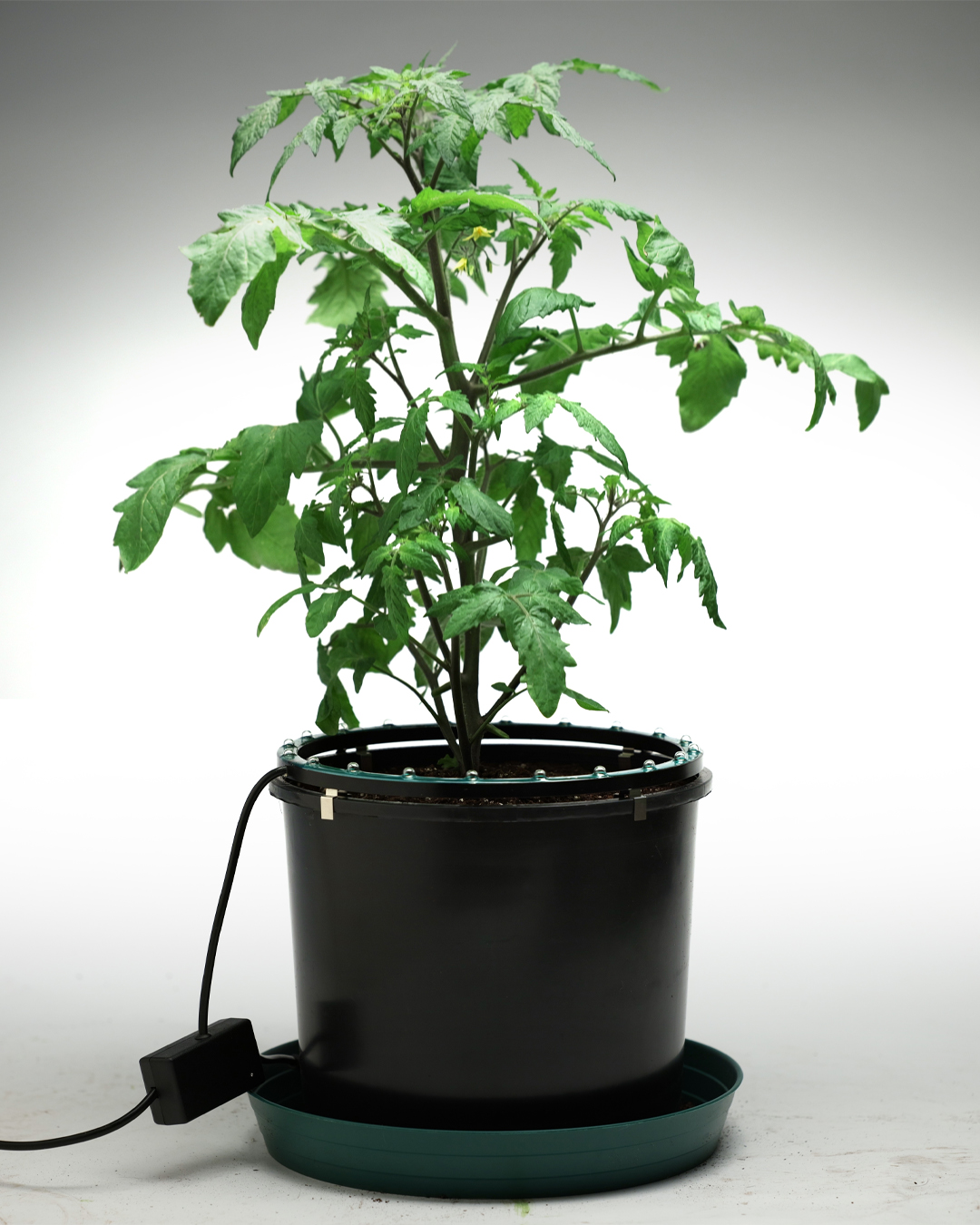 Daisy Chain Large Arrays
Flexible Layouts
Rigid Control
Easy Installation
The negligible power use IntraLights allow for dozens of IntraLights to be daisy-chained to a single power source, making large systems simple to install and operate.
Savings from Switching to IntraLight
Savings on Pesticides Annually
Consider your farm's annual crop protection expenses. A typical greenhouse may spend on average 2.5% of revenue on chemical pesticides alone, not including the labor to apply those pesticides. Significantly increased application rates are sometimes required based on crop species, methods of cultivation, etc. These costs will be negated by a one-time purchase of an IntraLight array.

Savings on Labor Annually
Consider the labor and equipment expenses associated with the application of your crop protection methods. These expenses will include the time, effort, and stress of scouting and monitoring crops, tagging infestation sites, identifying pest species, and choosing the best protection method. These expenses will also include the cost of labor to apply your chosen crop protection method, these costs will be negated by a one-time purchase of an IntraLight array.

Increased Produce Value
Consider the increase in value you can achieve by providing organic, and beyond organic produce for your customers. Additionally, consider the reduced marketing and sales efforts required to distribute a higher valued crop. Increases in the value of organic and beyond organic produce compared to their non-organic counterparts can range widely between crops. Certain crops will increase in value in the range of 50%-75% (ie. potatoes, peanuts, oats), while others will increase in value in the range of 100-150% (ie. tomatoes, onions, lentils). Upon adding back reduced distribution and sales expenses, switching to IntraLights can increase revenue and profit dramatically for most farms.
How Soon Will your IntraLights pay for themselves?
The payback period of switching to IntraLight depends first on your current crop protection expenses IntraLight can negate. These include chemicals, biologics, IPM systems, scouting, and application labor. These savings combined with the increased value your farm can command from an easily marketed and higher value beyond organic crop. Depending on these variables specific to your farm, switching to IntraLights will pay for itself in a few harvests or a single quarter. IntraLights, unlike all other crop protection methods, involve only a one-time upfront expense, a single installation after which the system will automatically apply pesticidal light treatments to your crops. With the longevity of LED technology, combined with the energy efficiency of IntraLights, your new beyond organic crop protection system will ensure a clean harvest for many years to come.

Contact our Sales Team
Get In Touch
Ready for a whole new approach to pesticides?  Fill out the form below to contact us.
Blog
A Resource For Exploring IntraLight Technology

Quickly switching production to new cultivars of main crops is a common approach for limited duration differentiation. Typically procured from specialty breeders, new cultivars such as honeynut squash are purchased, brought into a crop rotation, and marketed as a new take on an old standby. This approach, unless all breeding is done in-house, implies that a new cultivar is available to, at the very least, several farms at once, which may seem to negate some potential differentiation benefits. However, this availability and lack of complete uniqueness for new cultivars is actually a benefit to the farms embracing a new cultivar. The market must be informed of a new cultivar, its qualities, and must accept them before the benefits of differentiation can be harnessed, this awareness campaign is much less resource intensive when several farms are pushing the same message.
Newly legalized or deregulated crops provide a similar differentiation approach to new cultivars. However, for newly legalized or deregulated crops procurement of the crop is not the main speed bump to production at scale. Often entirely new cultivation methods, or significantly adjusted cultivation systems will be required, adding to switching costs for the farmer. Additionally, legalization or deregulation may not occur at a single moment in time, but as we have seen recently may be a slow domino effect over several decades, limiting the geographies that can switch to the new crop. These factors combine to extend the longevity of differentiation and may artificially inflate crop value. This can be a blessing and a curse for a budding industry around a deregulated or legalized crop…
read more
Commodity pricing models combined with numerous economic down forces have been squeezing farmers more than ever before in recent decades. commoditization is a consistent threat to new and upcoming produce lines, newly legalized crops, and new varietals.  As...
We need your help to rid the world of chemical pesticides. Our customers partner with us for a future free of chemical pesticides, join us now.